Meet Andrew.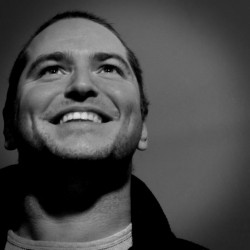 Isn't he the cutest? Andrew is a Disability Awareness Consultant and a bang-up writer with contributions to both The Good Men Project and The Huffington Post. Tune into MTV's 1 Girl, 5 Gays and you'll even catch him there!
Andrew is also the subject of Bedding Andrew, a documentary short film about LGBT sex and disability by film maker Blair Fukumura.
Shot on the eve of his 30th birthday, the film focuses on Andrew's reflections on his life as an LGBT man with Cerebral Palsy, and the event that helped shaped his sense of self identity as a gay man. With wit and candour, Andrew's unvarnished recounting of his loss of innocence shines a light on the culture of desire perpetuated within the LGBT community, and ideas of body image, abelism and gay identity.
Bedding Andrew has screened at GAZE, International LGBT Film Festival in Dublin, Ireland and is set to for Reeling 2014: The 32nd Chicago LGBT International Film Festival (Sept. 25 | 9:15pm). And, with a wee bit of help from YOU, they're hoping to submit to as many more festivals as their coffers will allow.
Blair and Andrew have launched an Indiegogo campaign to raise the funds necessary to send this important film around the festival circuit. And that's where we all come in. Whether you can donate $5 or $1,000 – it's all going to to great cause. And, in addition to helping to bring an important film into the public eye, there are perks galore for donating to this campaign. I mean, who wouldn't want a postcard that's been run over and wheel embossed by Andrew, personally?
Please help out by donating to the Bedding Andrew Film Festival Fund! And help spread the word by blogging, tweeting, or sharing on Facebook, Tumblr, Instagram… EVERYWHERE!
Bedding Andrew Trailer from Blair Fukumura on Vimeo.
Oh, and boys of the Greater Toronto Area? Andrew is single and currently taking applications. 😉