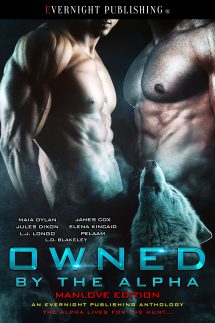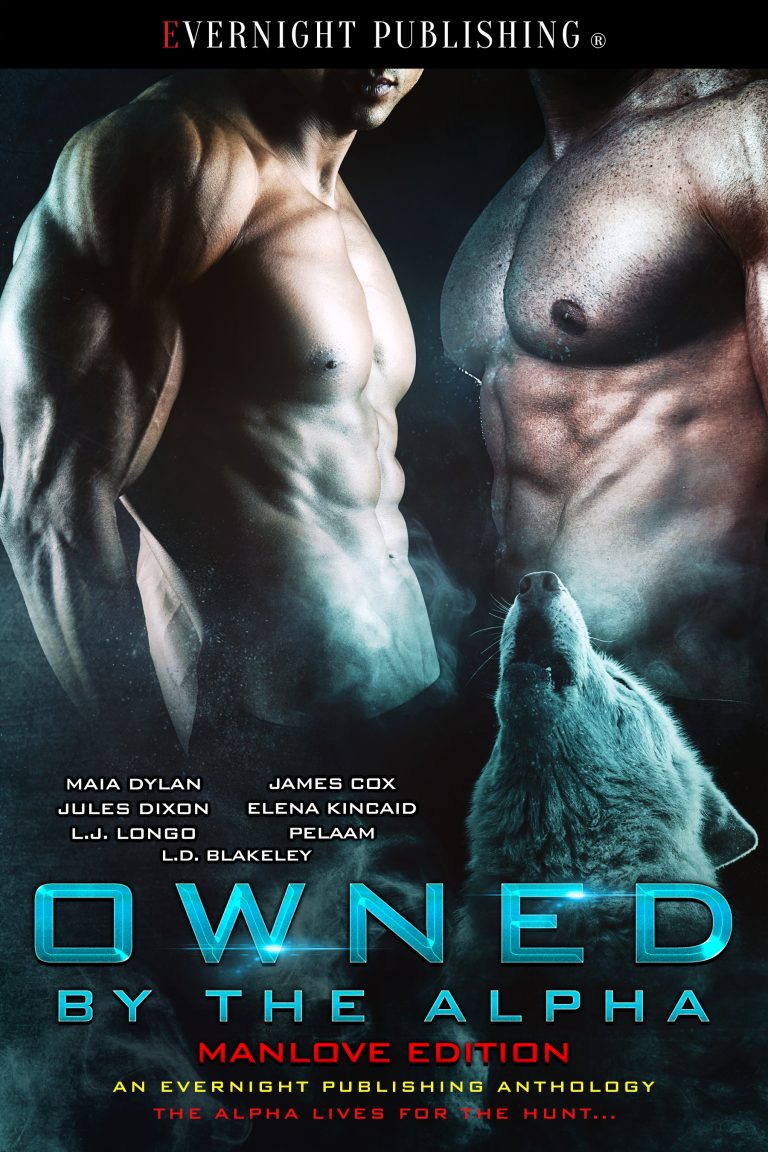 Erotic Romance | MM Romance | Paranormal
Available: April 25, 2017
Evernight Publishing
ISBN: 978-1-77339-242-4
Amazon
Apple iTunes
Barnes & Noble
Evernight Publishing
Kobo
Smashwords
Owned by the Alpha: Manlove Edition
The Alpha lives for the hunt…
Driven by instinct, an Alpha shifter recognizes his fated mate from one scent, one touch. He'll pursue his man, regardless of the cost, and anyone else would be smart to get out of his way. He won't stop until he takes possession of his prize.
Although the hunter doesn't need convincing, his mate certainly does. The Alpha will have to prove himself as a lover and convince his man that he plays for keeps.
a brilliant group of short, steamy, shifter stories that are guaranteed to delight.
The Romance Reviews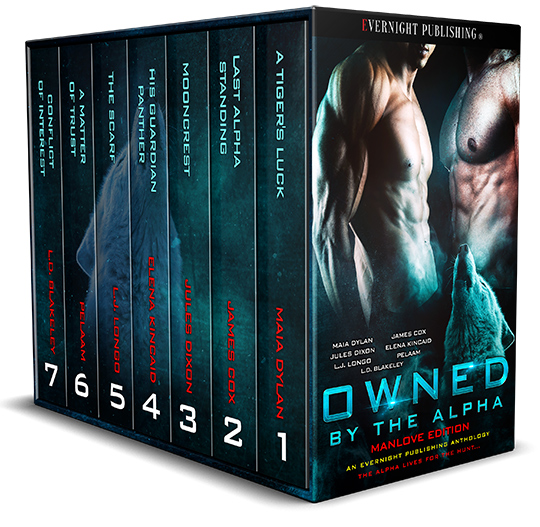 OWNED BY THE ALPHA Manlove Edition includes:
A Tiger's Luck
by Maia Dylan
Last Alpha Standing
by James Cox
Mooncrest
by Jules Dixon
His Guardian Panther
by Elena Kincaid
The Scarf
by L.J. Longo
A Matter of Trust
by Pelaam
Conflict of Interest
by L.D. Blakeley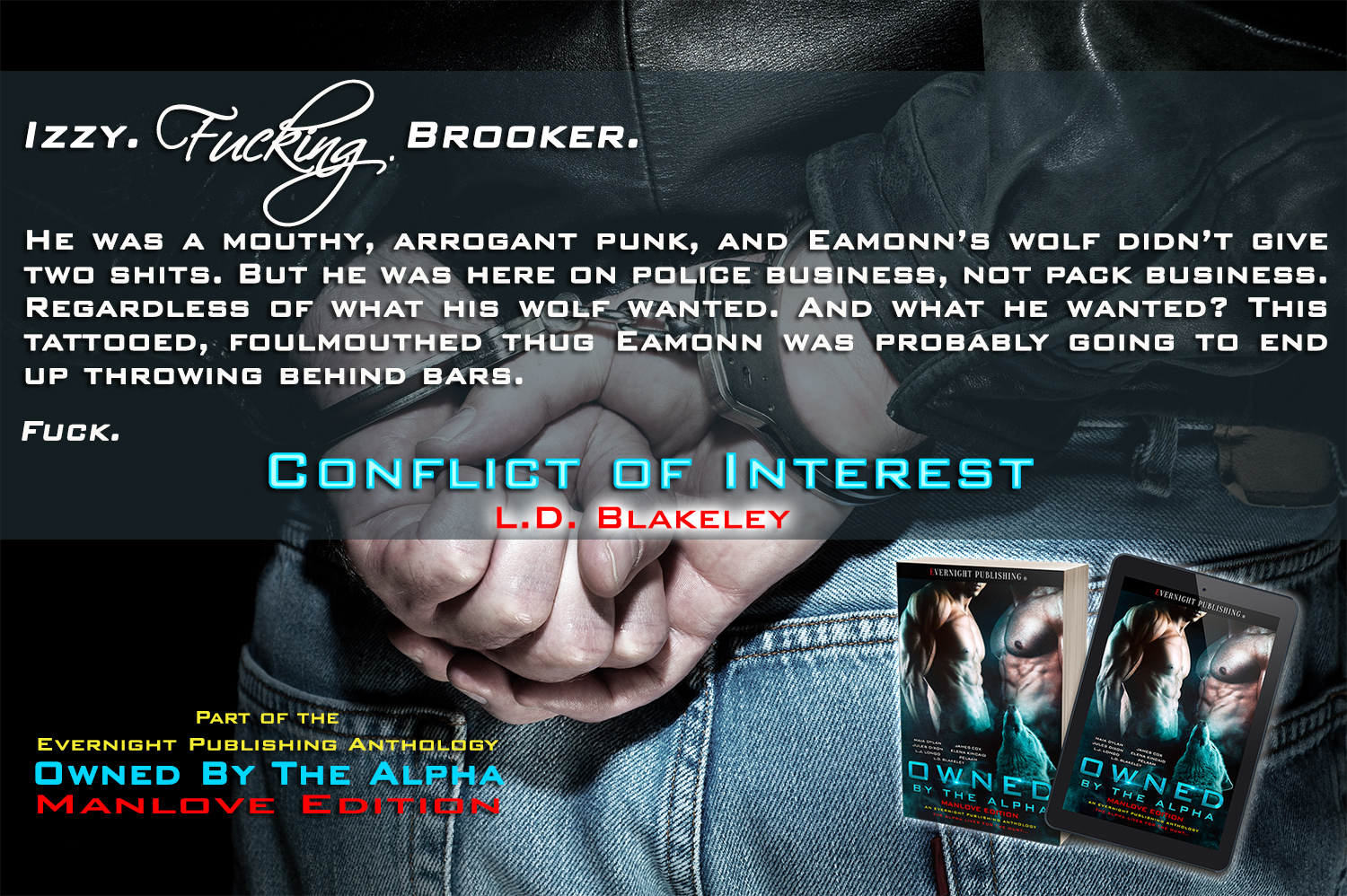 Let's start with the good, and when I say good, I mean amazing!
Conflict of Interest
by LD Blakeley and
Last Alpha Standing
by James Cox are, hands down, my favorites. They are edgy and wild. I totally fell in love with the characters! Eamonn in
Conflict of Interest
is freaking adorable and funny. Gah, love him so much!
The TBR Pile