Happy Hump Day, lovelies. Today I have a treat for you from Lea Bronsen. The third and last book of her Hot Model Mine trilogy, The Hotter the Love, is now available from Evernight Publishing and all your favourite eBook retailers!
The Hotter the Love (Hot Model Mine #3) by Lea Bronsen
Available: August 17, 2016
Publisher: Evernight Publishing
ISBN: 978-1-77233-970-3
After sexy cover model Yushka proposed, life is more turbulent than ever for erotic romance author Andrea. He is expecting a baby with his ex-girlfriend, who says she doesn't want to keep it. How will Andrea's sons take upcoming life changes? To make things more complicated, her ex goes to great lengths to coax her back, and one of her sons' girlfriend is a tad too interested in Andrea's young and very handsome fiancé…
On the writing front, Andrea anxiously awaits news on her latest manuscript submission, and she has to decide whether to accept her publisher's offer to model in a sexy photo shoot—the same kind she and Yushka did in Cannes—in the hopes of making a new "Cover Photo of the Year". Considering the erotic poses the previous photographer demanded, can Andrea model with another guy other than Yushka?
[
Read an excerpt
]
Where to Buy:
✽ Amazon UK
✽ Amazon US
✽ ARe
✽ Barnes & Noble
✽ BookStrand
✽ Evernight Publishing
✽ Kobo

Excerpt:
We enter a hall so big the tiniest sound echoes. It's quite humbling. I shrink in my clothes and barely dare to breathe. Dark wood furniture towers over us, with a mix of contradictory smells—orchid-scented sanitizer and old dust—filling the space.
Shoes clamping on a hardwood floor, we follow the tall, silver-haired man into a living room with exquisite furniture, gold-framed mirrors, and classic paintings on the walls. Heavy velvet curtains adorn the windows, and an impressive floor-to-ceiling library on one side has to contain literary curiosities from every part of the world. Marveling, I study each magnificent object.
The man stops and glares across the room, his facial expression clearly one of annoyance. What an oppressive atmosphere.
Yushka stands beside him and stares in the same direction.
I follow their gaze. A young and strikingly beautiful woman is half-seated on a green velvet couch with her legs folded underneath her. Dark doe eyes and pink lips stand out in a pale, oval face. A waterfall of rich, glowing auburn-colored hair contrasts with her white dress. She looks cast in a scene from the Russian classic Doctor Zhivago. Beneath full breasts, a pregnant belly protrudes, far too round and big for her frail frame. Jekaterina?
My chest tightens. The more I look at her, the more her beauty takes my breath away. She's the woman Yushka was in love with last year. The one he slept with and impregnated.
Her gaze is riveted on him, the recognition and warmth fiery.
I shoot him a glance. His features are tight, as if he's trying to hide his reaction, but he doesn't take his gaze off her. This is exactly what I feared. They've had feelings for each other. Maybe meeting now will revive them. He has fallen for her once, so why would he not fall for her again?
I feel bad, nauseous, want to get out of here. But she's carrying the baby girl I'm going to call mine very soon. I need to overcome my unease. Hopefully, once the formalities are done, this is the only time we'll have to meet.
She tells him a few words in Russian, her voice the cooing of a turtledove.
Yushka replies calmly, but his throat sounds choked. He grabs my hand, palm sweaty, and leads me to a sofa opposite hers. His discomfort is more than clear in his features. He tears his gaze from her and searches me, his expression vibrating with an intensity I seldom see. It hits me—he's afraid.
I squeeze his hand. "Is everything okay?"
"Yes," he replies instantly, but his tension is palpable.
My chest tightens to a painful level. What is he so nervous about? From his interaction with Jekaterina, this has nothing to do with the baby. It's about them, their relationship, and me. Is he afraid he'll have to choose between us?
Goodness, I'm delirious. I sit very still, take small, shallow breaths, and pray for everything to be all right. Then bolt out of this house after the arrangements are resolved.
Jekaterina addresses me, her dark pupils glimmering. "You're very beautiful. Are you a model, too?"
I'm as taken aback by her speaking a fluent English as I am by her compliment, and need a few seconds to shake myself. "Um, no, I'm not."
She raises a brow. "That's funny. I would've sworn you were a model. So how did you two meet?"
"At an author conference."
Yushka clears his throat. "Andrea writes books, and I'm featured on the cover of her last one."
"Oh, how exciting." Her lips curve upward. I can't decide whether it's a genuine smile or she's faking it.
"Yes," he continues. "That's why we … uh … were bound to meet. They had organized a Meet-and-Greet for authors and cover models of their books." Why does he sound like he's trying to make an excuse?
She flutters her long lashes at me. "What kind of books do you write?"
Before I can answer, her father walks over to a cabinet and picks up a bunch of papers. "All right, enough chit-chat." His voice booms like thunder.
About the Series: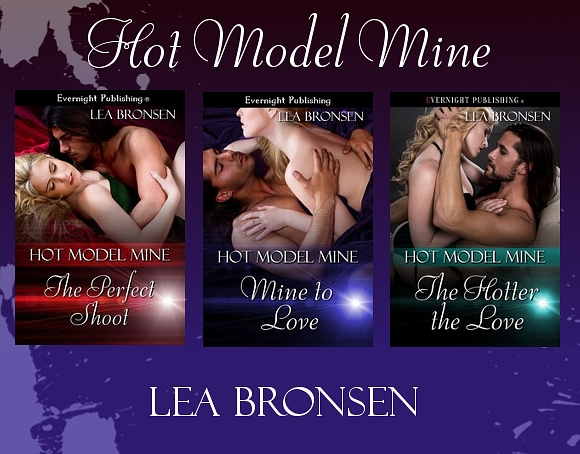 The Perfect Shoot (book #1)
When Andrea Johnson, writing as author Cindy Vega, signed up for a Meet & Greet with the cover model of her latest book, she didn't expect sparks to fly. Yushka is dangerously good-looking and too young for her. But their connection is instantaneous, and during a photo shoot with the two, the photographer picks up on their growing attraction. Seeing the potential for THE cover photo of the century, he decides to push their comfort limits…
✽ Get The Perfect Shoot at Evernight Publishing.
Mine to Love (book #2)
The writing conference in sunny Cannes was fantastical, a dream. Back at home, reality catches up with author Andrea Johnson and the sexy cover model of her book, Yushka. With tough working schedules, challenging family relations, and seductive temptation from all sides, the couple's explosive romance is put to the test. Will their love be strong enough to have a future?
✽ Get Mine to Love at Evernight Publishing.
About the Author: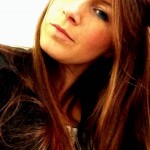 I like my reads hot, fast, and edgy, and strive to give my own stories the same intensity. After venturing into dirty inner-city crime drama with my debut novel Wild Hearted, I divide my writing time between psychological thriller, suspense romance, and erotic contemporary romance.
I love to hear from my readers! Write to leabronsen@yahoo.com or meet me on: Website / Lea's Crazy Nights Blog / Facebook profile / Facebook page /Twitter / Amazon