❤️ THANK YOU ❤️
I'm thrilled to bits that you enjoyed Parker's Profile enough to nominate it for a 2016 Evernight Readers' Choice Award. I owe a huge thank you to each and every one of you!
I loved writing this story so I'm pleased to see it's been nominated in two categories (!): Evernight Book of the Year & Best in Category: Gay. So if you're a fan of Lane and Parker, I'd be honoured to have your vote in either category (or, hey, both if you're feeling generous!)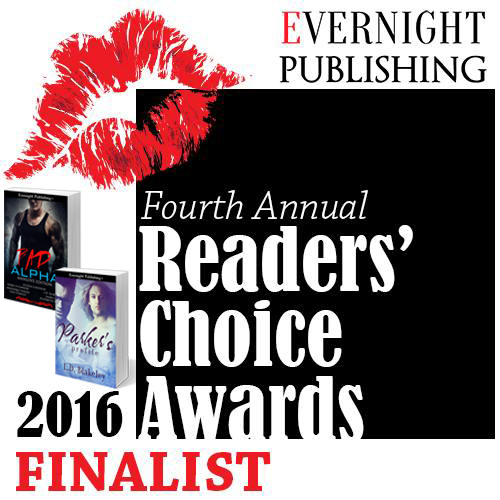 In addition, the Bad Alpha: Manlove Edition is up for Best in Category: Anthologies so if any of those sexy stories tickled your fancy, feel free to cast a vote in its direction too.
Voting is open from now until November 30 with winners and runners-up being announced during the first week of December.
Be sure to include your name and email address at the end of the poll to be automatically entered in a draw for a $50 Evernight or Evernight Teen gift certificate.