It's been a while since I've posted anything here about me, me, ME. In fairness, it's been a long, busy summer with a lot of projects on the go that have yet to reach fruition. But this bright, sunny Sunday seems like the perfect opportunity for a quick update.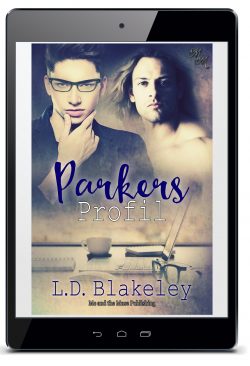 Something rather exciting happened this weekend. Well, a couple of somethings really.
Friday saw the release of my first-ever foreign language title, which is beyond exciting in and of itself. My Evernight novella, Parker's Profile, is now available on Amazon as Parker's Profil … entirely in German! Thanks to Sage Marlowe and Me and the Muse Publishing, my words have been translated and made available to a whole new audience of non-English speaking readers. ❤️
What's the other something that happened, you ask? Well, I'll tell you: German readers have made Parker's Profil #1 in three different Amazon categories! Needless to say, I'm completely over the moon about that. I'm honestly quite speechless. So before I begin blathering incoherently, I'll simply say a heartfelt, "THANK YOU."
And if you haven't read Parker's Profil (or Parker's Profil) and feel so inclined, you can pick up a copy here: English Edition | German Edition.