I'm so excited about this anthology. And, after seeing the gorgeous cover art created by the ridiculously talented Jay Aheer, I'm downright giddy! Evernight Publishing will be releasing Bad Alpha: Manlove Edition this August, and my story, Destined, will be one of seven spicy short stories in this bad boy. What's better than a deliciously steamy beach read smack dab in the middle of the hottest month of the summer?
Behold the pretty: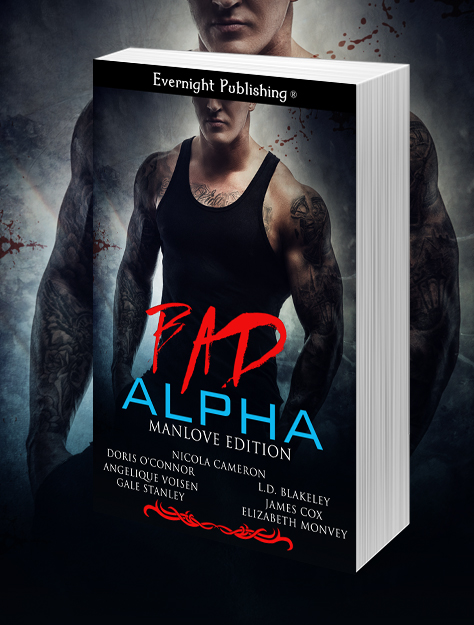 And if that weren't enough, Jay whipped up individual covers for each of our stories as well. So Freakin' Amazing!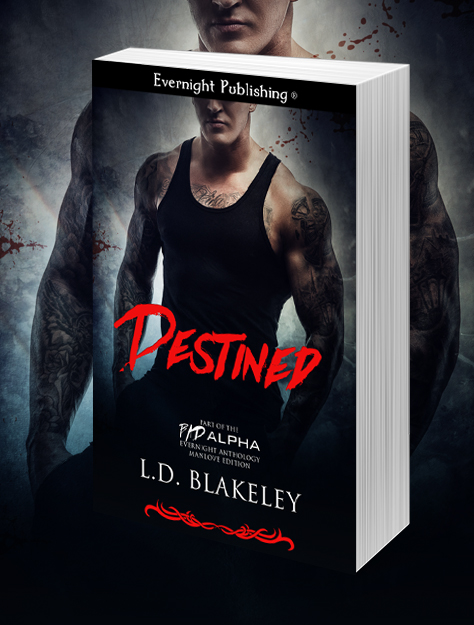 Destined (part of the Bad Alpha: Manlove Edition Anthology)
When Caleb Stokes finds his boyfriend bent over the DJ booth at their favourite club, he knows the night has gone to shit. Things can only get better from here, right?
Marick Gevrees knows the piss-drunk party boy on the prowl is going to be nothing but trouble, and ordinarily he'd have no problem ignoring such a half-assed sloppy attempt at seduction. Unfortunately, fate sometimes has a way of stepping in and tearing the best laid plans to shreds.
Coming August 2015.