7 Days — 7 Authors — 7 Questions — 7 Chances to Win!

As part of the lead-up to release day for Owned By The Alpha Manlove, we've banded together to present 7 Questions with 7 Authors! And today is day 5, which means it's my turn to host one of author L.J. Long's questions!
From L.J.:
Because I like to talk about my writing I assume others like to talk about their writing to. In this spirit, I forced my lovely co-authors in Owned by the Alpha to answer a bunch of questions about how they got from the blank page to this book.
Question 5: Tell Us Your Love Advice?
When love is on the line, hold nothing back.  I never thought I would marry.  It was always career and travel for me.  But when I did meet hubby, he convinced me to give everything I had to the relationship. Now, we've been married eleven years and have two wonderful children together who make me laugh every single day.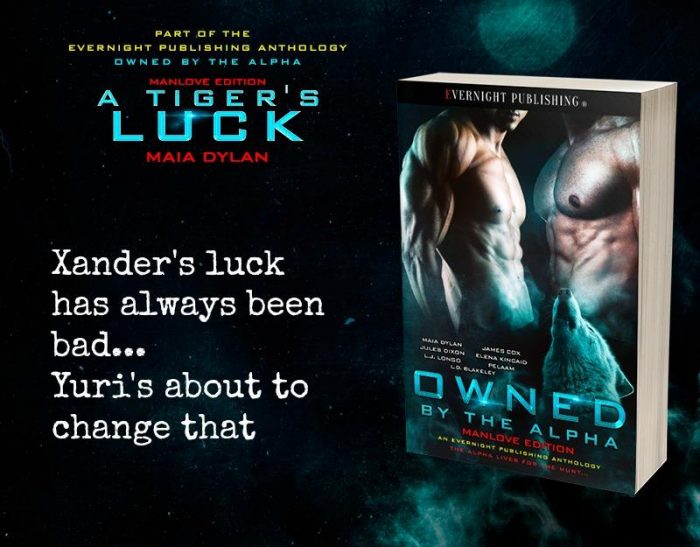 Married to the same man for 25 years, so I say three things. Let the small things go completely. Always apologize genuinely. And surprise your partner frequently. Also as an advocate for sex education at every age, if you're not enjoying what you're doing when it comes to sex, change it! Explore the possibilities. Meet your own needs. Mix it up. You're worth good sex—hell, you're worth great sex!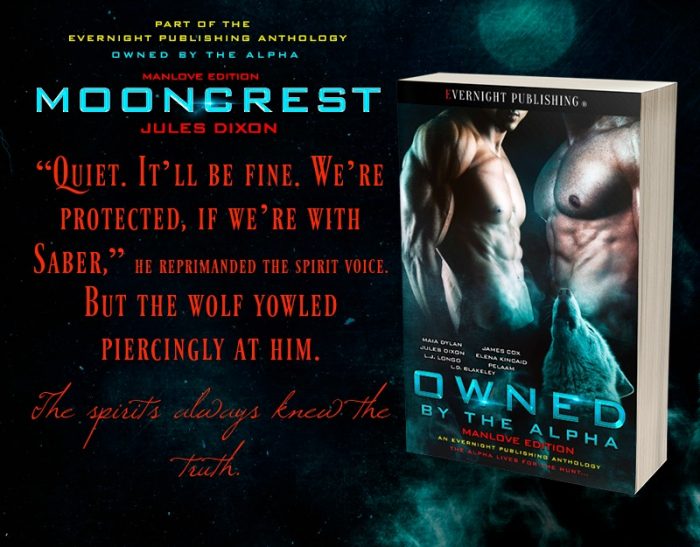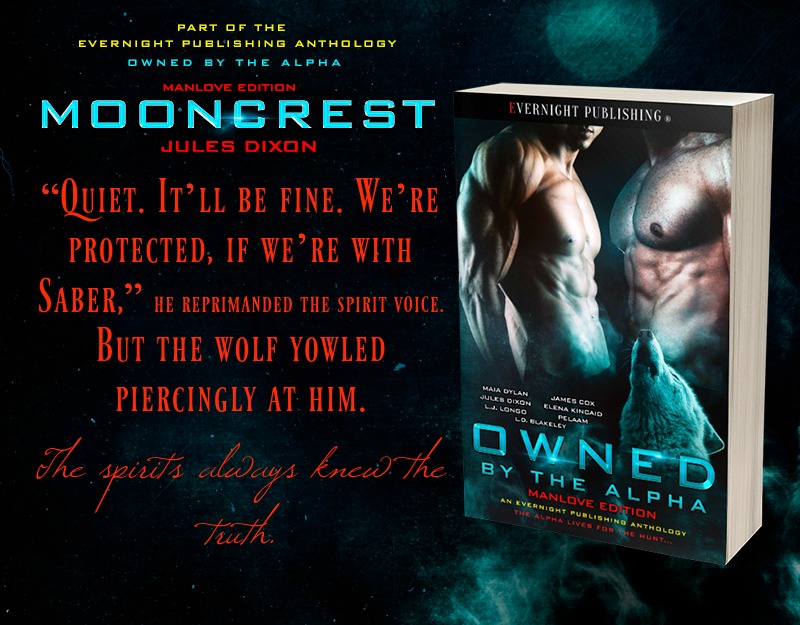 Elena Kincaid Find time to spend quality time together no matter how busy life can get. It can be as simple as going out to dinner or staying in and snuggling on the couch.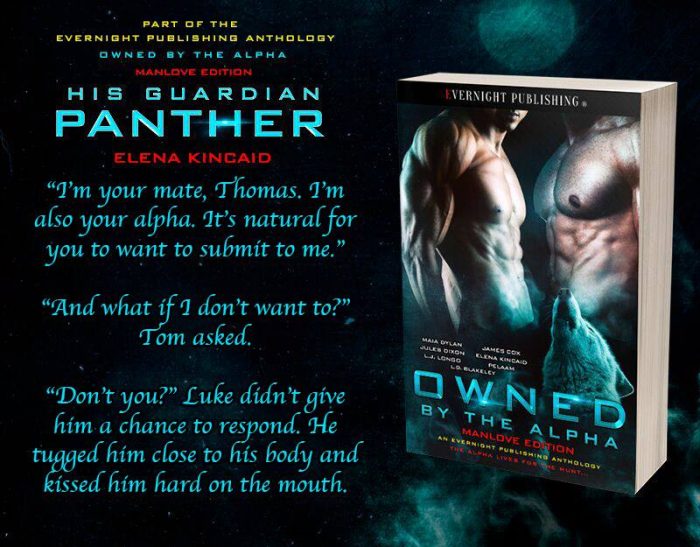 I'm only just now coming around to the idea of love as a good thing. My best advice is don't be like the dudes in my stories. They are usually assholes and marginally abusive. You should be nice and have things in common with your lover. And probably not kidnap and/or pay them.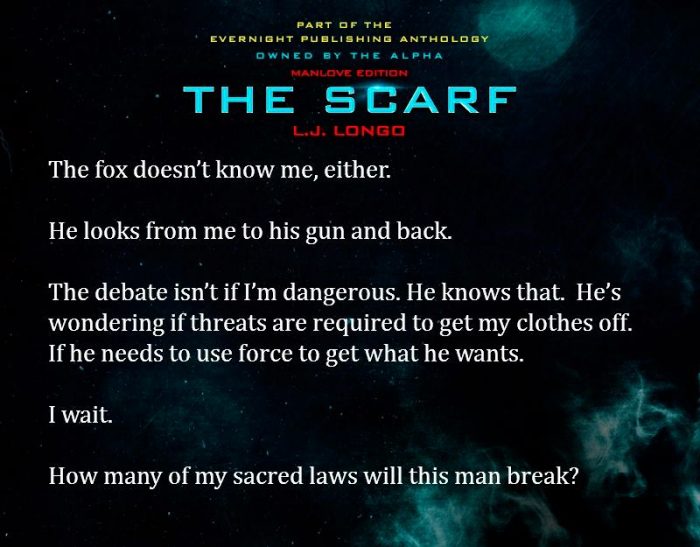 *looks like a startled deer, then dashes off* I'm… gonna go… write my awesome sexy stories, too.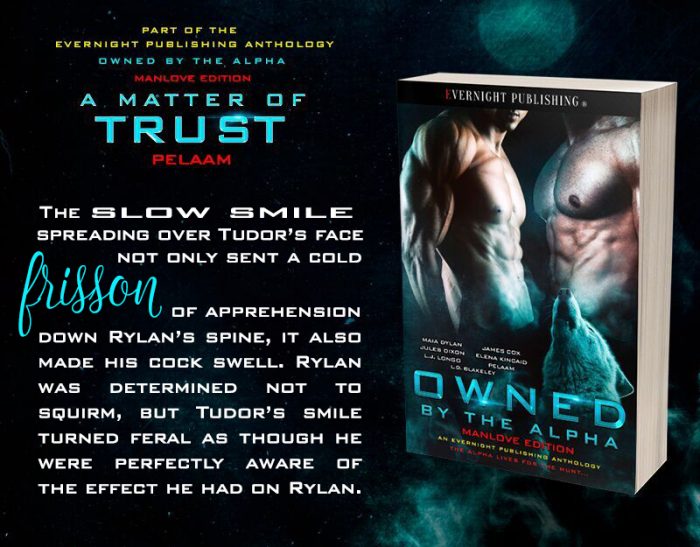 Erm, do you mean personally? Never settle.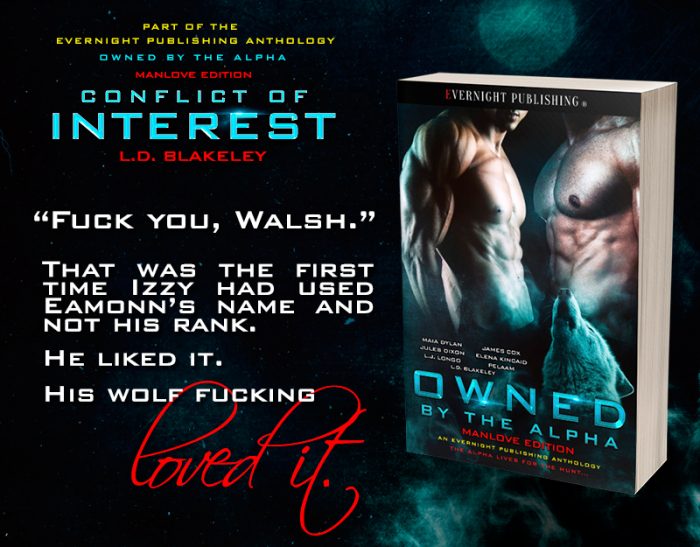 *returns to writing, probably without pants.*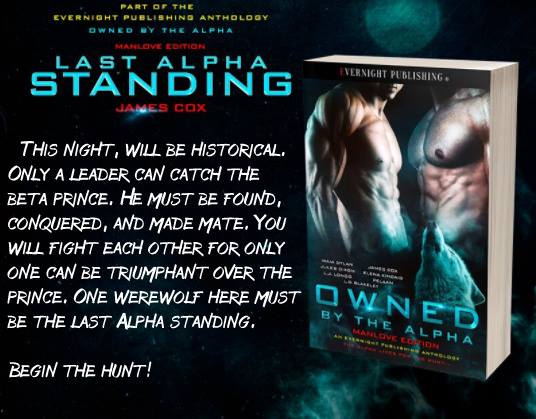 Intrigued? Want to read the other six questions? Head on over to L.J.'s blog to see them all!
Be sure to visit our Owned By The Alpha (Manlove Edition) Facebook page where, among other glorious prizes, I'll be giving away a $10 Evernight Gift Card!