March 2 is release day for Be Mine (Love With A Price, Book 3). Dylan may just be my favorite hero so far. He's a veterinarian, and I can't resist a man who has a soft spot for animals. I hope you enjoy the love story of Dylan and Carly as much as I enjoyed writing it! See below for an excerpt, as well as links to read excerpts from the first two books in the series.
Be Mine (Love With A Price, #3) by N.J. Young
Available: March 2, 2016
Publisher: Evernight Publishing
ISBN: 978-1-77233-748-8
After a bad breakup, Dylan Price is ready to give up on love. That is, until Carly Peters walks through the door of his veterinary clinic on a stormy night. Even though she's drenched and holding an angry, pregnant cat, Dylan can't stop the thrill of excitement he feels when Carly looks at him. Could she be the one? Or is she just after Dylan for his money?
When Carly Peters comes back to Oakville to help her mom run the local animal shelter, the last thing on her mind is falling in love, especially with the town vet. But no one told her Dr. Dylan Price was a gorgeous ball of sexy. And she certainly wasn't expecting him to tug on her heart. Can she convince Dylan to take a chance on her? And will she be able to truly fall for a man who doesn't trust her?
Genres: Erotic Romance, Contemporary, BDSM | Triggers: Light Bondage, Spanking
Excerpt:
She ran her fingers through her cat's soft fur, shooting a glance at Dylan, who stood at the counter. She hadn't seen him since high school, and the years sure had been good to him. He wore a lab coat over a rumpled blue button-down shirt and a pair of worn jeans. Carly found herself itching to slide the lab coat off his shoulders so she could get a better look at his physique. His apparel did nothing to hide the fact that he was perfectly cut, but she wanted to see for herself. She wanted to slide her hands down his arms and feel the muscles there. She thought of her arms circling around his waist and tilting her head up for his kiss as she cupped his muscular backside.
Suddenly Dylan turned to her, and she realized she'd been staring at him. He smiled, revealing perfect white teeth. "Something wrong, sweetheart?"
Blushing furiously, she turned back to her cat. "No, nothing," she mumbled, but her pink parts were throbbing with need. Damn, she needed to get laid.
Wow, when has that thought ever crossed my mind? She'd finally given in and had sex with her one serious college boyfriend, then wondered what all the fuss was about. Somehow, she'd bet Dylan could show her what it was about.
When he walked slowly toward her, she realized she'd been staring at him again. She stood up straight and faced him, expecting him to stop within a couple of feet of her. But then she noticed his expression—his hooded eyes, his parted lips—and her heart sped up.
Dylan backed her up against an empty cage, not touching her, but standing so close he trapped her nonetheless. "Carls, I'm trying to be a good boy, but it's very hard when you keep looking at me like that."
She almost giggled at the double-entendre. Yes, sometimes she had the sense of humor of a twelve-year-old boy.
Dylan smirked and raised one dark eyebrow, immediately catching her meaning. Her smile quickly disappeared as he pressed his lower half to hers. She gasped as she felt his erection. My God, he must have a monster in his pants. She lifted her hands, thinking she should push him away, but instead she fisted his shirt, pulling him closer. When he bent his head to kiss her, she let her eyes float shut.
His lips had barely brushed hers when…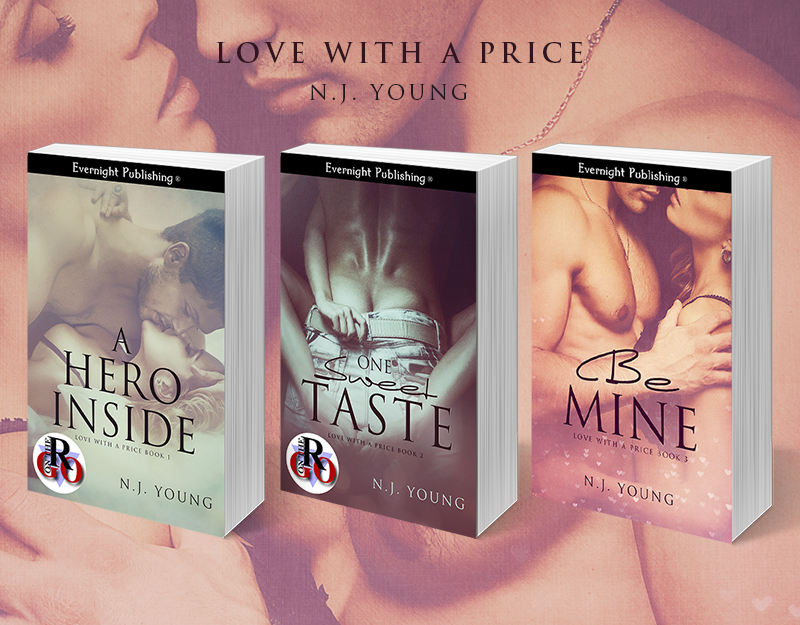 ✽ Read more here about A Hero Inside (Love With A Price, Book 1)
✽ Read more about One Sweet Taste (Love With A Price, Book 2)
Where to Buy:
✽ Amazon
✽ ARe
✽ BookStrand
✽ Evernight Publishing

About the Author: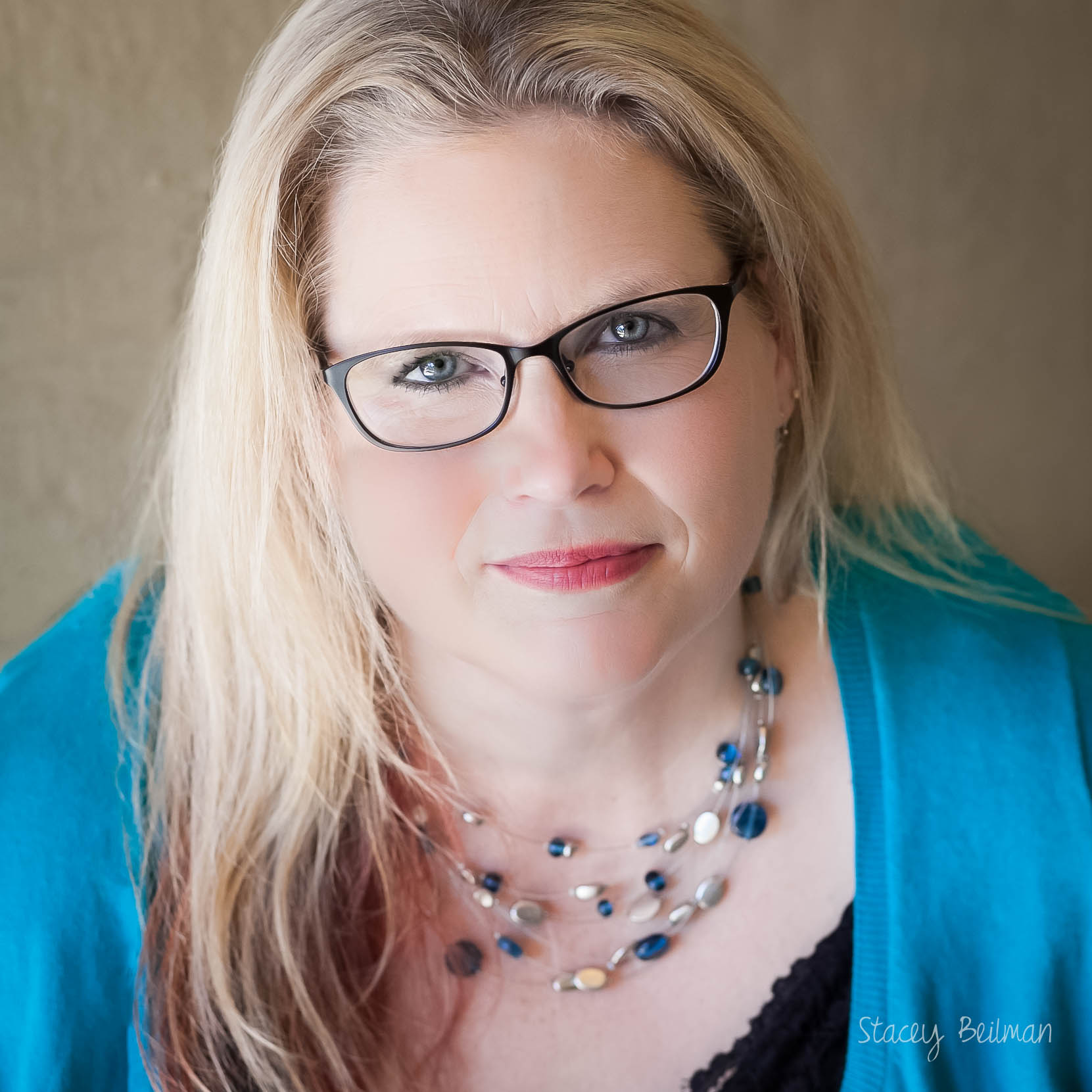 N.J. Young has been a writer since she was old enough to hold a pencil. After realizing the trials of corporate America weren't for her, she decided to leave that world behind and pursue her true dream of writing. 
Instead of spending her days writing sexy texts to her husband and engaging in "that's what she said" jokes, she took that energy and poured it into her books. Sprinkle in a couple of hot guys, a little suspense, and a few sexual fantasies, and her first book was born. She now spends her days drinking coffee at her computer, while diving into the adventures of the imaginary friends who live in her novels. 
N.J. Young was born and raised in the Midwest, and currently resides in the Kansas City area with her husband, two children, and a menagerie of animals. When she's not writing, she enjoys horror movies, live music, cooking, and telling her kids why they can't read mommy's books.
Find N.J. Young on the Web
Facebook     |     Twitter     |     Website/Blog     |     Goodreads