My head's in a bit of a spin right now with the news that Opportunity Knocks has been nominated for and is now a finalist in the Evernight Publishing Readers' Choice Awards! And if that weren't enough, two Anthologies that my stories are part of have also been nominated!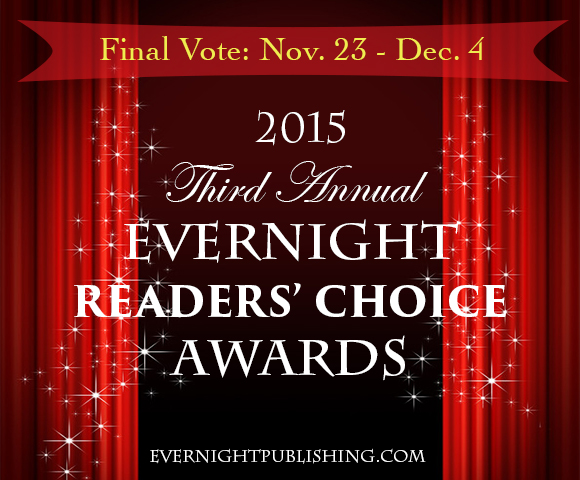 I seriously can't remember ever starting a Monday with this big a grin, so thank you to everyone who liked my work enough to submit a nomination. What a lovely start to the week!
If you feel so inclined, please consider casting a vote in my direction for Opportunity Knocks [Best in Category: Contemporary], Uniform Fetish: Manlove or Bad Alpha: Manlove [Best in Category: Anthologies] – I'll be eternally grateful 🙂
And if you've read my pal, Nicola Cameron's fabulous Olympic Cove series, both Breaker Zone and Deep Water are finalists in their respective categories, too!
Voting starts today and runs until December 4, so show some love to your favourite authors and you could win a $25 EP Gift Card as a Thank You.
Cast your vote HERE.