Thundering drum beats? Check. Swoon-worthy vocals? Check. Panty-obliterating lead guitarist? Check. Looks like you're all set for Rock My Body, Book Two in the Mondez series by Lee Piper!
Rock My Body (A Mondez Novel #2) by Lee Piper
Available: June 3, 2017
Publisher: Evernight Publishing
ISBN: 978-1-77339-302-5
Riley Sears promises herself never to fall in love unless it's going to end in an engagement ring and a white picket fence—her medically diagnosed anxiety skyrockets otherwise.
Enter Dominic Mondez, the hottest guy ever to grace pecs and abs. He propositions Riley with a cocky yet tempting offer of the best sex of her life—his words. However, after learning he's a manwhore who never sleeps with the same woman twice, Riley's decision becomes remarkably simple.
No. Way. In. Hell.
He is a commitment phobe; she needs commitment. End of story.
Sadly, traversing the murky waters of friends without benefits isn't simple, especially when he's lead guitarist of local rock band, Mondez. Riley is also cautious of his tempestuous nature, womanising ways and—even worse—inexplicable jealousy. He is bad for her in every possible way.
Bad, bad, bad.
If only her body would listen.
[
Read an excerpt
]
Where To Buy:
✽ Amazon AU
✽ Amazon CA
✽ Amazon UK
✽ Amazon US
✽ Barnes & Noble
✽ Evernight Publishing
✽ iTunes
✽ Smashwords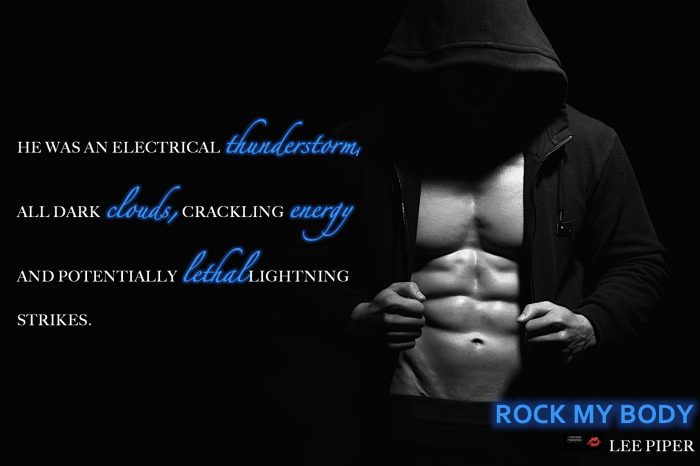 Excerpt:
He was watching me, I could feel it. My body sensed him long before my head did and started tingling. Everywhere.
Oh, holy mother.
Just the thought of him made my heart pound. Traitorous thing. It merrily rammed against my ribcage as soon as I pictured his tall, muscular body and dishevelled, russet hair. My fingers itched to reach out and delve through the soft strands—they remembered what it felt like to tug down on them as he groaned into my open mouth—but I shifted in my seat and sat on them instead. I wasn't going down that road again, hell no. I was done. D.O.N.E.
A low chuckle cut through the muted sounds of heavy rock music emanating from inside, its gravely sound resonating with my downstairs department, causing a deep blush to stain my cheeks.
Clearly, I wasn't fooling anyone.
What in the name of sweet baby Jesus is he even doing here?
I tried so hard to focus on what Sebastian was saying. Thankfully, he held up his end of the conversation despite my unexpected inability to formulate any words. We'd been sitting together for a while without a single awkward pause so I nodded, smiled, and even laughed when required. To be fair, it was a pretty decent pick-up attempt. Well, until he showed up.
Blue eyes burned my skin.
You don't own me, you don't own me, you don't—
I swallowed, steeled myself and then glanced across the beer garden.
Own me.
Dominic was leaning against the wall, his black, button-down shirt almost bursting at the seams. I blamed those insanely strong pecs and biceps. Honestly, they were huge. And the way his dark blue jeans hung enticingly low off narrow hips… Well. It should be illegal. He was going to give someone—aka me—a cardiac arrest if he wasn't careful.
I shook my head. With a bottle of beer in one hand and a buxom blonde in the other— this one looked nastier than most—the guy was the physical embodiment of everything I despised. Truly.
If only my body would listen.
Raising the drink to full, kissable lips, he tipped his head back, piercing gaze still locked on me. He then wiped his mouth with the back of his hand, a flicker of emotions I couldn't identify crossing his face when he noticed my breath catch.
The girl must have registered his distraction too because she started rubbing herself up against him like an overly aroused limpet. Gross. He broke contact with me and looked down at her, a dark smile tugging his lips. After murmuring something in her ear and slapping her on the behind, she giggled. I looked away, that familiar painful knot forming in my stomach once more.
Damn you, Dominic Mondez. Damn you to hell.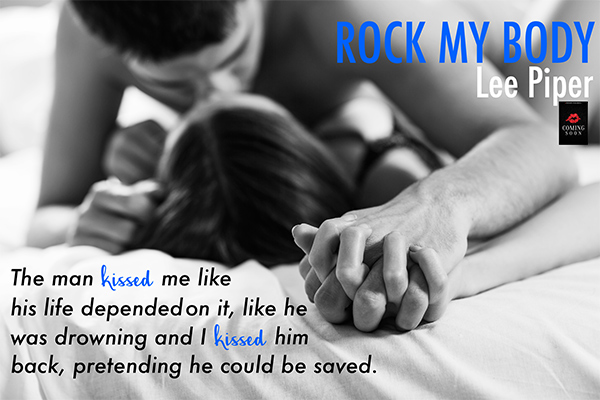 Readers are raving about the Mondez series! Check this out:
I loved this story. I couldn't put it down! –Rabid Readers Book Blog on Rock My World
From start to finish I could not put this book down! I highly recommend reading it, a truly amazing writer!!! –Kindle Customer on Rock My World
Lee Piper showed us the strength it takes to love someone who is broken and the mental struggle a person battles to just let it all go and live again. Not an easy task, as a real person or as an author writing about imaginary people. To have a reader actually feel a character's emotions, feel their pain as your own is a challenging feat BUT Lee conquered this task. –Kameron Brook on Rock My World
This book had me from start to finish. Cannot wait for the next one in the series!!! –Kindle Customer on Rock My World
Get ready for it:
Rock Me, book three in the Mondez series is written from lead vocalist, Katrina's perspective and will be available soon. Here's a taste of what's to come:
Hours later, I am lying awake in bed when it hits me. It's like a punch to the gut with a drop-kick to the heart thrown in for the hell of it. Groaning, I roll over and cover my head with my pillow, only it does nothing to erase the three unhelpful truths which bombard me.
One: I've still got feelings for Finn Mondez.
Two: He hates my stinking guts.
And three: We're going on tour together. For a month. An entire month.
This is gonna be interesting.
About The Author: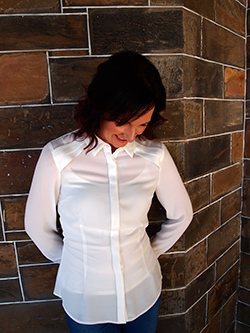 Lee Piper is a lover of books. She often juggles reading seven novels at a time for the sheer joy of it. At the grand old age of five, Lee Piper decided to become an author, however found a limited market for her unicorn stories. So, high school English teacher it was.
At thirty-two, and grieving the loss of her second miscarriage, Lee Piper turned to novels—Kylie Scott, to be precise—to escape the pain. This then inspired her to write Rock My World, the first in a four-part contemporary romance series, and her debut novel became an Evernight Publishing bestseller within the first two weeks of publication.
Lee Piper lives in Adelaide, South Australia with her drummer husband, cheeky daughters, and one very crazy dog.
Connect with Lee Piper: Website | Facebook | Blog | Amazon Author Page | Goodreads Author Page