I've got a contemporary romance twofer to tell you about today. Acts of Contrition, two stories on the sweeter side, bundles together Peri Elizabeth Scott's Making It Up to Maggie & Begging Briana into one lovely read available for Kindle and in paperback. Check it out!
Acts of Contrition (Making It Up to Maggie & Begging Briana)
by Peri Elizabeth Scott
Available: November 27, 2018
Contemporary Romance, Collections
ASIN: B07KXLBC9S
Making it up to Maggie
Harrison's insecurities catch up with him when finds another man, albeit alone, in his girlfriend's bed. Refusing to hear her explanation, he leaves her. His secretary then meddles in his affairs, effectively driving Maggie away with a vengeance. Upon discovering that woman's perfidy, Harrison tries to remedy the situation, and then finds out Maggie is pregnant! Determined to win her back, Harrison does his best to provide and care for her from a distance while trying to insinuate himself back into her life.
Hurt and bewildered, Maggie couldn't believe Harrison would stoop so low, but the evidence seems irrefutable. And now she's worried Harrison wants her only because she carries his child.
Harrison's world again spins out of control, and he wonders if he is the best man for Maggie and their child after all…
It's up to Maggie to teach Harrison his real worth.
Begging Briana
Caleb Younger is certain he will never actually love any woman, having been badly burned in the past because of so-called love. He believes he's fond of Briana Jeffries, has intense sexual feelings for her, and wants her in his life, but doesn't love her.
Humiliated, when he says as much while amongst their friends, Briana finally accepts she's been fooling herself—Caleb will never love her. She leaves him to get on with her life.
His life now empty, Caleb faces the truth. He loves Briana more than anything, and resorts to everything to get her back. But Briana's friend doesn't want Briana hurt again and conspires to keep the two apart. A series of events and coincidences play out, giving Caleb the opportunity to beg Briana to take him back.
Where to Buy:
Amazon
Books2Read
Excerpts:
Harrison increased his grip on the steering wheel of his SUV to a stranglehold. It was the only thing keeping him from jumping out and grabbing Maggie, throwing her in the back seat, and driving off with her. Sanity prevailed, but it was a close call. He marveled again at how a slip of a woman had infiltrated his psyche and undermined his self-control, not to mention teaching him so much on the subject of himself. Before he'd gone and royally screwed things up.
She stood outside the doors of the office building with two of her friends. Even at a distance, he saw her energy and light while she conversed animatedly with Veronica and Joyce, although he'd noticed shadows beneath her eyes and a certain gauntness hollowing her cheeks whenever he'd been able to get closer to her.
Her blonde hair streamed around her shoulders in the gusty wind, and her dress was pulled tightly against her long, slender frame, molding her high breasts and the slight, swelling roundness of her belly. His baby was growing there.
Harrison was missing out on every wondrous day of that burgeoning life and the woman he desired and loved more than anything else in the world. Missing out because of his stupid masculine pride and ego.
He closed his eyes against the pain in his heart and the clenching of his gut. He didn't know what else he might do to make amends for his atrocious behavior, to regain Maggie's trust. Nothing. He had to accept that. He would do his best to care for her, provide for her and his child, but from a distance. He was his father's son, after all, and she deserved better, as did their child. He'd proven he had nothing to offer outside of the basics and the superficial because blood would tell. As would nature over nurture.
Tossing several items of clothing into her suitcase, Briana Jeffries then found a plastic makeup bag to stick a few toiletries in. It had taken a long time to accept the obvious but she'd finally accepted the fact Caleb wasn't going to miraculously profess his love for her. Tonight had been the kicker.
She ignored the ache in her chest and concentrated on packing the things she needed, not that there were a lot. No way was she going to think about what was true. Except she couldn't turn a blind eye. She loved Caleb and he didn't love her. There. She said it again and that made it true.
Swiping impatiently at the tears suddenly streaking her face, she zipped the bag closed, taking a final look around the bedroom she shared with the love of her life for nearly three years. Too bad she hadn't been the love of his. It was time to move on. Christina would be outside by now.
Hurrying down the stairs of the place she'd hoped would be her forever home, she steadfastly ignored all the little things she'd done to make it so, especially the plethora of pictures. The reflection of beautiful places and events, smiling, happy faces, pictures of her and Caleb, mocked her despite her best efforts not to look. Caleb must be blind not to see what they had between them, captured for the world to see, but apparently, it was her love that was blind. After throwing open the front door she hauled her case outside, barely avoiding the rebound of the heavy wooden panel as it slammed shut behind her, her keys now locked within. Final. No going back.
About the Author: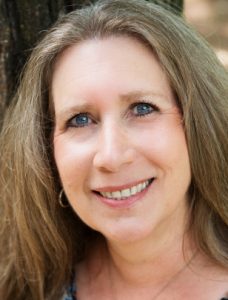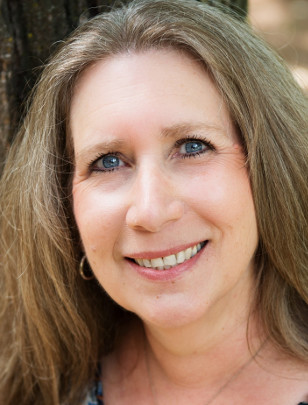 Peri Elizabeth Scott aka Allyson Young lives in cottage country, Manitoba, Canada where she and her husband pretend to work well together in their seasonal business.
She has always enjoyed the written word, and after reading an erotic romance, quite by mistake, decided to try her hand at penning one. That was followed by a mix of spicy (Ally) and sweet (Peribeth) romances in various genres as well as a post-apocalyptic adventure without a lick of romance by Peribeth.
A bestselling Amazon author, a hybrid, and a coauthor, as of November 2018 she has published seven series and several standalones, with others in the works.