Happy February, all! We did it – we made it through January and we're one step closer to the end of winter (I'm a glass half full kinda girl.)
Today I have the wonderful Lynn Burke and #3 in her Elite Escort series, First Time. Check it out…
First Time (Elite Escorts #3) by Lynn Burke
Available: January 26, 2018
Publisher: Evernight Publishing
ISBN: 978-1-77339-554-8
*Warning: physical and verbal abuse triggers, bondage
Daniel Cooney loves to tie women up and is nicely compensated for his services as an Elite escort. He's no sadist, however, but a gentle dominant who longs for a woman of his own, one who won't be intimidated by his size and ropes.
Becky Eaton bends over backwards to help her boyfriend work through his mental problems, but her submissive nature enables his sick desires to turn vicious. His plans to exploit her for his pleasure backfires … Becky experiences desire—and a climax—for the first time beneath another man's command. Master Cooney's tender touch awakens her in ways she never expected.
​
Beaten and broken, Becky's tattered heart yearns for what could be, and while Daniel's strength proves a pillar of support, she must find the courage within to escape a murderous monster—before it's too late.
[
Read an excerpt
]
Where To Buy:
✽ Amazon UK
✽ Amazon US
✽ Barnes & Noble
✽ Bookstrand
✽ Smashwords
✽ Evernight Publishing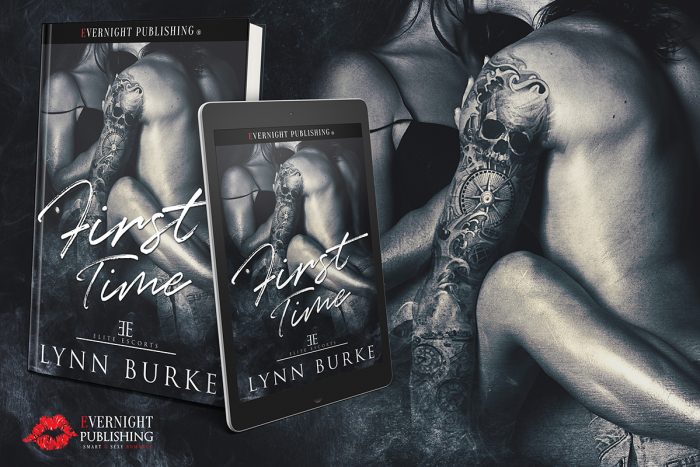 Excerpt:
*Warning: Verbal and emotional abuse triggers
I entered the lounge to find the dimmed area already packed. Every stool at the bar along the right was taken, and the groupings of chairs and couches scattered around the room held parties in full-on fun mode.
Naked flesh. Blowjobs. The sounds of asses being tanned—and fucked—filtered through the soft music drifting down from overhead.
One new couple caught my attention. Arrogance oozed from the wiry Dom as he stared at a woman getting her ass handed to her. His unimpressive hard-on ridged the front of his leather pants. A single rose tattoo inked his arm.
The voluptuous, dark-haired woman on the leash behind him … wide hips, thick thighs that would be gorgeous wrapped in rope, huge bare breasts with large, soft nipples.
Not an exhibitionist or voyeur…  
She didn't follow her Sir meekly as he walked around. She cowered behind him.
An insecure and co-dependent, with a Dom who took advantage of her quiet nature, my gut told me, sending a tingle of anger down my spine. I stepped off to the side and watched as he led her around the room. They drew near, and I forced myself to keep my gaze on her rather than the prick leading her around like a dog.
"How about this?" the wiry man chuckled, drawing her forward to the ménage scene on the couch to my left. "Double penetration. Two cocks shoved so far up your dry cunt you can't remember your name?" He laughed again, and the woman trembled, her hands sneaking down to cover the thatch of black hair hiding her pussy.
My fist itched to break Wiry's nose, the first hint of violence I'd felt in years.
"Well?" Wiry asked, yanking on her lead rope when she didn't answer. "Does this turn that frigid, fat body of yours on?"
"N-no, Sir."
"Goddamnit, Becky." Wiry strode off, pulling her behind him. "The fuck is wrong with you?"
Tearing my gaze off her swaying, lush ass, I swore. Striding across the lounge didn't lessen my anger, and I continued on with my cussing through the guarded door leading to the private rooms and down the carpeted hall. I wasn't prone to violence, but if those two were taking the bondage class, I was in deep shit.
"Not my monkey, not my circus," I muttered while pushing open the door to the private room Chantelle had set up for classes. "Don't get involved."
Adrenaline laced my bloodstream, but my hands held steady while rifling through the supplies of silk and hemp rope that had been laid out. A few basic knots, I thought, trying to focus on the task ahead of me. I pulled a chair onto the stage, positioning it on a side angle from where my small audience would sit.
Ask for a volunteer, Chantelle had said. I snorted. I highly doubted I'd get away without having to talk someone into sitting on the chair while their spouse or partner watched.
"Hopefully, one of the new Doms won't mind sharing for an hour," I muttered to myself.
Or, my conscious whispered, maybe Wiry and Becky will be in the class, and you can ask her to join you on stage. Show her what a real Dom is like.
I shook my head.
Not. Getting. Involved.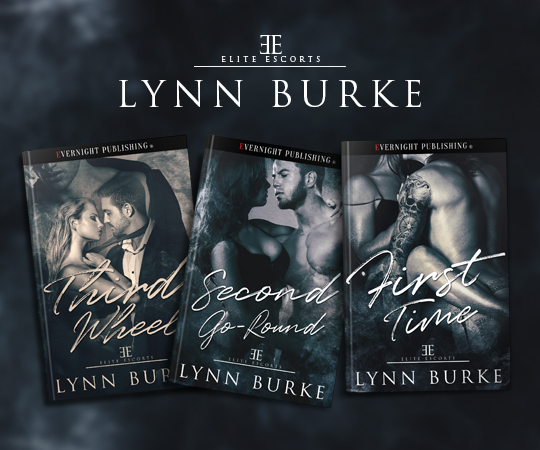 Other Books in the Elite Escort series:
✽ Third Wheel
✽ Second Go-Round
About the Author:
Lynn Burke is a full time mother, voracious gardener, and scribbler of spicy romance stories. A country bumpkin turned Bay Stater, she enjoys her chowdah and Dunkin Donuts when not trying to escape the reality of city life.
Find Lynn online: Website | Blog | Facebook | Twitter | Goodreads | Amazon