It's a hot, steamy Sunday here in Toronto and I hope everyone is enjoying their weekend. A huge thank you to everyone who took the time to visit and leave a comment during the Hop for Visibility, Awareness and Equality. I'm a bit late in with my follow-up post because… well, because life. Heh.
However – without any further ado, I would like to congratulate Emily Wells! For taking the time to visit, she has won an eBook copy of one of my titles and I have donated $25 to Toronto PFLAG in her name.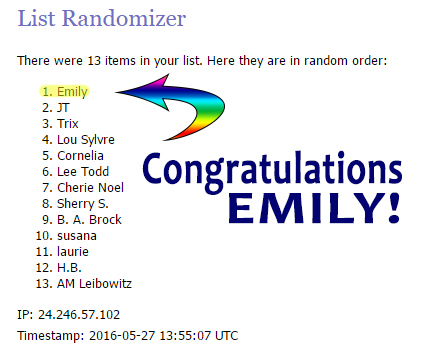 Thanks once again to everyone for dropping by!