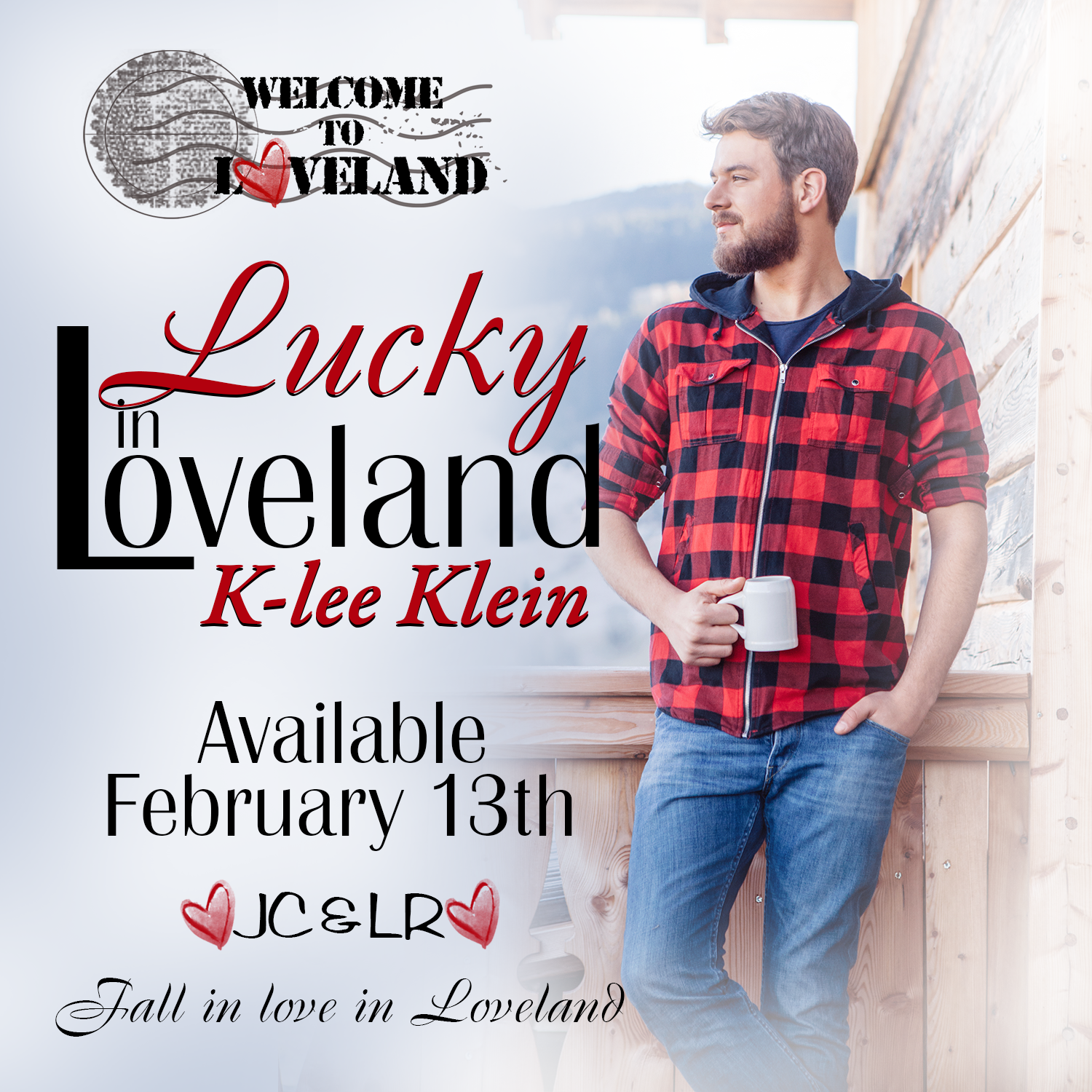 Hi everyone. Thanks for stopping by and a big thank you to LD for letting me share my new book. Lucky in Loveland comes out February 13. It's the first in a new series—Welcome to Loveland—and it's my first self-published book.
Besides being a day from my new release, today is my birthday! And it's a special one—I'm turning the big 5-0. That's always been a really scary number for me, but now that I'm here, it's not so bad. I actually scheduled Lucky in Loveland between my birthday and Valentine's Day to cushion the blow. I can't be stressed about turning that number if I have other things to be stressed about.
Writing Lucky in Loveland was good for me because I needed a little fluff and romance during what seems like a long winter. And what better way to celebrate romance than with a Valentine's story. I really loved writing Lucky and Jack, and I hope if you read about them, you'll like them, too.
In honor of my birthday, I'm going to give away an ebook copy of Lucky in Loveland to one commenter. Just leave your name, email address, and a comment and I'll pick a winner on February 18th.
Happy Valentine's Day!
Lucky in Loveland (Welcome to Loveland, book 1)
Available February 13, 2016
Loveland, Colorado is a special place all year around, a community of creativity and art, with scenic views and majestic mountains. But the town really shines once a year, on Valentine's Day.
Lucky Roberts has lived in Loveland his whole life. He has good friends, strong family support, and is all about keeping his community fun and alive. The only thing Lucky has been "unlucky" with is love. But rather than avoiding February fourteenth in his hometown, he throws himself into helping others deliver their messages of love.
Enter Jack Canon. Jack moved to Loveland for a fresh start, in both his personal and professional lives. After a tough year, he's finally hoping to just blend in, maybe carve a little niche for himself that his parents would have been proud of. What he didn't expect was a pseudo-lumberjack with a killer body and shy smile to turn his world upside down – and he sure didn't expect to like it so much.
When Lucky meets Jack, he feels like a thirteen year-old with his first crush. He's clumsy, stammering, and the first greeting out of his mouth is a less than articulate, "Wow!" Words like adorable and manbun suddenly become part of his vocabulary as he discovers a deep, hidden need to romance the hell out of Jack.
And what better way to do that than during the most romantic season in the City of Love?
Excerpt:
…Lucky filed that bit of information away. It was practically sacrilege to live in Colorado without knowing how to skate, and the festival was mandatory for anyone in Loveland. Even if you got off the bus yesterday, you'd have already heard about the festival. Or so Lucky thought.
He spoke to the kids, though. "You know how the whole town comes out to dance and sing and just have a good time? Well, it's the same for the community sports and the big game. People like to get together with their families and neighbors to support all the players. And because both teams always have all different types of people, different levels of players, everyone cheers for everyone, right? And that means the whole community wins."
He was quite proud of his little presentation, even though it only lasted another ragged ten minutes or so. The kids had obviously had enough sitting still and being on their best behavior. Lucky totally understood that. He'd been one of those squirming, hyperactive kids growing-up, and the part he'd been looking forward to most was up next.
With a conspiratorial glance at Jack, Lucky retrieved the bags he'd left by the desk. He had to choke-off his own childish squeal as he handed-out the miniature foam hockey sticks and pucks, much to the enthusiastic delight of the kids. He wasn't sure Mr. Jack was entirely struck on the idea, but by the time he considered checking with him, Lucky was already sprawled on the floor with his oversized hands stuffed into foam goalie gloves. This is my show 'n tell. His legs spread wide as pucks were shot, kicked, and even thrown at him, Lucky let them rack up their goals, confident the pucks were soft enough to do him no damage. He protected his package with great skill.
By the time Jack called a time-out, Lucky was breathless from laughing and the kids were worked into a total frenzy. He hoped he hadn't caused Jack too much trouble. He even tried to feel sorry for Jack—he really did—but he was too happy to care, Maybe, just maybe, he could make it up to him later. Did kindergarten kids still have naptime? Lucky thought he could use one too.
Lucky watched transfixed as Jack settled the kids into a coloring exercise with barely any fuss or attitude. He remembered coloring had always been one of his favorite parts of school. That, and recess, of course. Jack obviously had impressive rugrat managaement skills.
"I'm sorry," he said quietly, as he was shrugging back into his coat. "I should have checked with you first about the hands-on demo. I thought it would be fun."
Jack didn't appear bothered, even gave Lucky a wry smirk. "Could have been way worse. I'm glad you didn't ply them with sugar like Fire Chief Kent. They buzzed around like they were on Ecstasy for the rest of the day."
"Doesn't E make you mellow, not hyper?"
"Shows you how much I know about recreational drugs, I guess." He spoke quietly out of the corner of one side of his mouth in some sexy New Yorker way, and if Lucky hadn't been smitten before, he would have been zapped from then on. "Anyway, thanks for coming in. I think you've turned out to be their favorite guest for community month. Maybe I'll see you around town."
"Yeah, about that." Lucky couldn't help succumbing to his nervous habit, rubbing the back of his neck and dipping his head. "I do feel bad about getting them all hopped-up on fun. Can I buy you a cup of coffee or something?"
Jack snickered, as he snuck a peek around the corner of the cloakroom. "I really should get back to the kids. Not sure the moms and dads would like me sneaking out."
"What? No. I didn't mean it like—" Jack's smirk stopped Lucky dead in his tracks. "That was mean, but you got me. Well played, sir."
"I like you when you're flustered."
With a snort, Lucky rubbed the back of his head. "You've never seen me flustered."
"Um, really? …and I quote…wow."
Lucky blushed. "Is that a yes, then?" he asked while his heart hammered in his ears.
"How about dinner on me, since you were such a hit today? You know, Bettie's, that diner down the street, say six o'clock?"
Had he ever got an easier date in his life? Or non-date or whatever. "You've got yourself a deal. We can talk about who's paying when we're finished. You might not want to fork out money for my company, after all."
The amused expression on Jack's face would have been pure comedy if Lucky hadn't suddenly felt so mortified at his own words. He bit his bottom lip until a metallic taste flooded his mouth, a flush settling in for the winter from his neck to the tips of his ears while Jack snickered into his hand.
"I didn't realize it was that kind of dinner."
"What? No…shit…I mean, dammit." Lucky felt like such an idiot. He kind of liked Jack for that. "You got me again."
"You're too easy."
"I'm not touching that with a ten-foot pole. Six o'clock. I'll be there. Say goodbye to the little monsters for me." He'd swaggered his way about two doors down the hall when he called out to Jack again. "Oh, hey!
Jack turned from where he'd been shutting his door. "Yes, Mr. Lucky?"
"My mom's an artist, too. I think you'd like her."
"What?"
"Acrylic paint on your fingers. Hers are the same. Later, dude."
About the Author: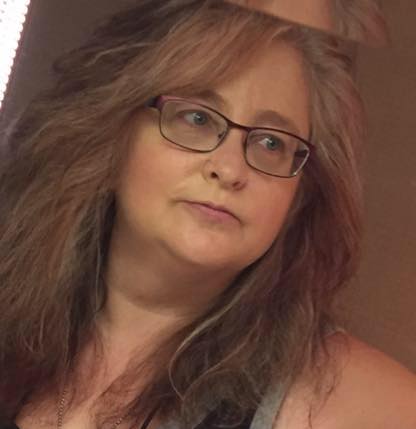 K-lee Klein has lived in one part of Western Canada or another for her entire life. She's a doting mother of three now-grown kids, and has had characters and plots running around her head for as long as she can remember. In an attempt to avoid major writer's block, she keeps the image of muse on her leg so he can't run off too far, unfortunately it doesn't work all the time. K-lee's days consist of planning her next tattoo design for her growing collection, having a lot of baths since her muse loves the water, and fighting off an abundance of fabulous gay men, large and small who continually bounce off the walls of her skull, competing for their turns to tell their stories.
Among her favorite sub-genres to read and write are rock stars, cowboys, shifters, friends-to-lovers, and opposites-attract relationships. But to be honest, she's open to almost anything if it involves messing around in the heads of her characters. She's also big on series—because she has a hard time letting her characters go—and is usually working on a handful of stories in various stages of completion all at the same time.
Places to find K-lee: Website | Blog | Twitter | Facebook | Facebook author/reader group